MODUAL // Digital design workshop
Modual: is an innovative educational initiative created by Fred Deakin, Professor of Digital at University of the Arts London, to equip students with digital, entrepreneurial and collaborative skills that will empower them to thrive in the creative industries.
Over an intensive two weeks, 10 students from the UK and 20 students from India explored their creative purpose and developed vital cross-disciplinary collaborative skills: we then created our own innovative projects that are intended to change the world for the better, with regular mentorship from leading industry experts along the way. At the end of the second week we presented our projects to a live audience of creative industry leaders, peers and investors.
I was lucky to be selected to participate in this workshop. It was an invaluable exercise in creative collaboration, but the highlight for me was the unique way in which we approached the design process. Everyone has their own inherent creative process: Modual taught me how to understand my own process, anticipate and resolve issues and experience it through cross-disciplinary collaboration.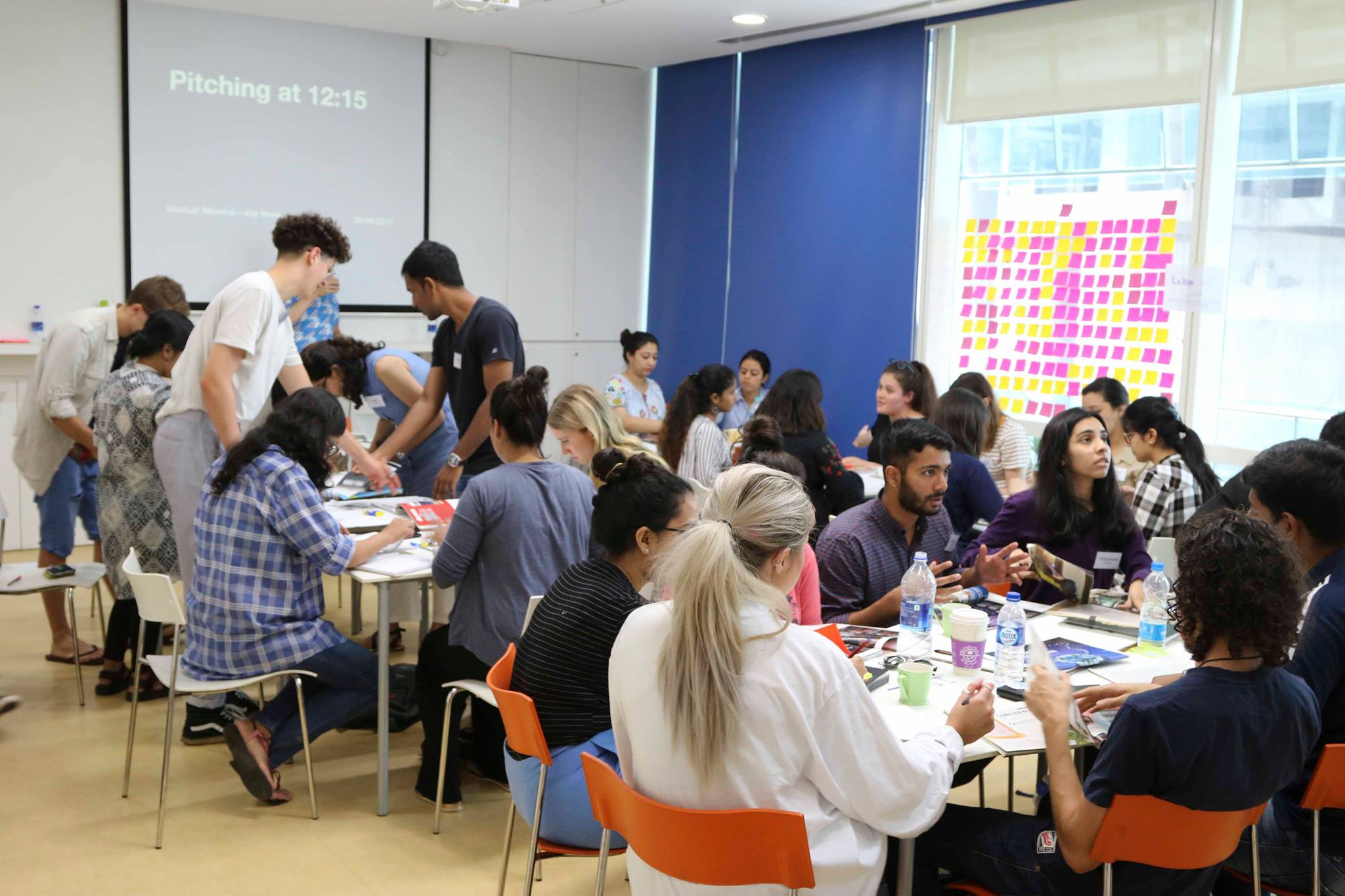 The four steps of the Double Diamond design process model we followed.
FAIL CAMP
Through various brainstorming exercises - affinity mapping, 4 thinking hats etc - the team chose to change the world through an idea called 'Fail Camp'.
Fail Camp is a place that encourages children to take more risks and cope with failure through art, experimentation and physical activity. It aims to question the conventional reward systems that favour specifics strengths, and instil confidence to innovate in children.
The project was intended to be a tongue-in-cheek, fun approach to a serious problem. We were encouraged to consider even our craziest ideas, and so we created a brand that was all about excitement, mischief and uniqueness, but at the same time about learning as well.
Launch Night
We were given the opportunity to present our projects to a live audience, along with a stall to display our brand. We created a camp atmosphere, and made it interactive by having Fail Camp worksheets and activities the guests could try out.
Fail Camp Team:
Amogh Lux, Lucy Heno, Shikhar Bassi, Sneha Mehta, Yoganshi Rathi